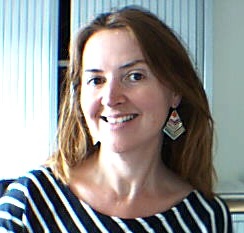 Hi, I'm Wendy, pleased to meet you!
My aim as a certified MBSR teacher is to promote wellbeing, help reduce stress and allow everyone to live their best life, with a kind and gentle attitude. Mindfulness has brought such a positive difference to my life, I'm inspired to use my knowledge to share this wonderful skill. After 20 years as Senior Lecturer for a UN-institute, it felt natural to make the move from language teacher to mindfulness trainer. Combining my rich teaching experience with my love of mindfulness is a priviledge and hugely rewarding.
One of the things I love about mindfulness is the fundamental premise that we are already whole — we don't need to try to get better, we just need to learn how to uncover what is already there and accept ourselves as we really are.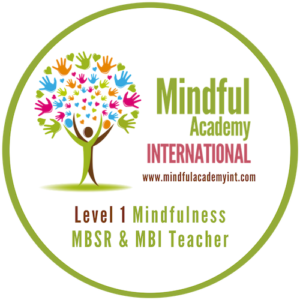 I successfully graduated as 'Level 1 MBSR Mindfulness & MBI Teacher' from Mindful Academy International, a Provider of Training Excellence© and CPD Provider. The academy's professional courses and supervision have undergone rigorous external assessment and are professionally accredited. The training I received is to the highest possible standard and the teaching certificates are internationally recognised and accepted across all professional sectors. As a certified Mindfulness Professional, I am qualified to teach all core MBSR practices. I provide courses following good practice guidelines which support individuals to respond more effectively to stress, pain, illness and the challenges of life.
I am a certified member of the Association for Mindfulness
– gecertificeerd door de beroepsvereniging, VVM –
As a 'Mindfulness Professional' my courses and teaching skills are recognized and meet standards of excellence. Besides ensuring the highest quality for you, this also means you may be able to claim back the cost of your course through Dutch health insurance providers. Find out more here.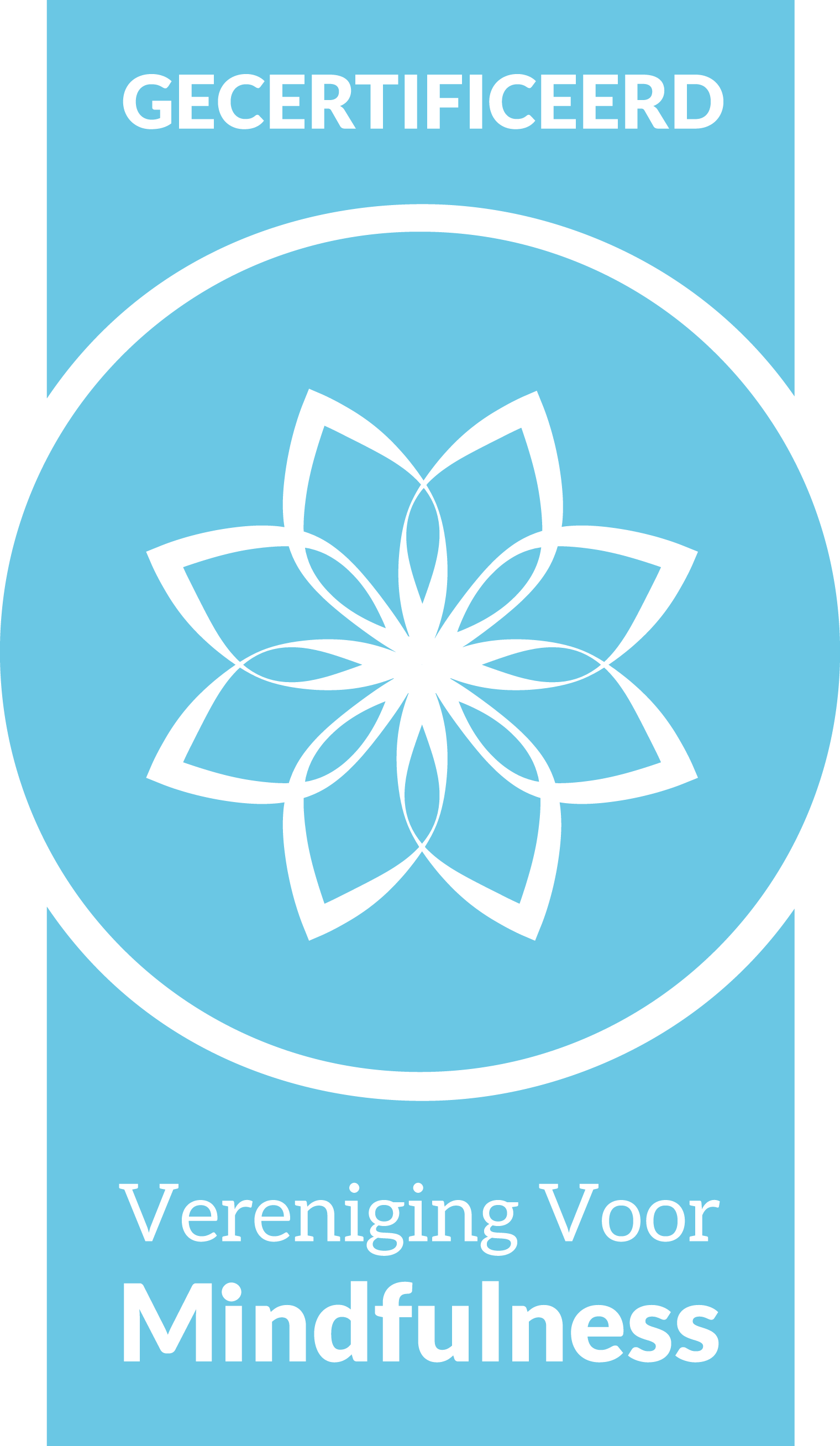 ---
"What a great and deeply connected teacher. I am really thankful that I could work with Wendy and I can't wait to learn more from her. I would deeply recommend working and learning from this wonderful woman."

Daria A.
---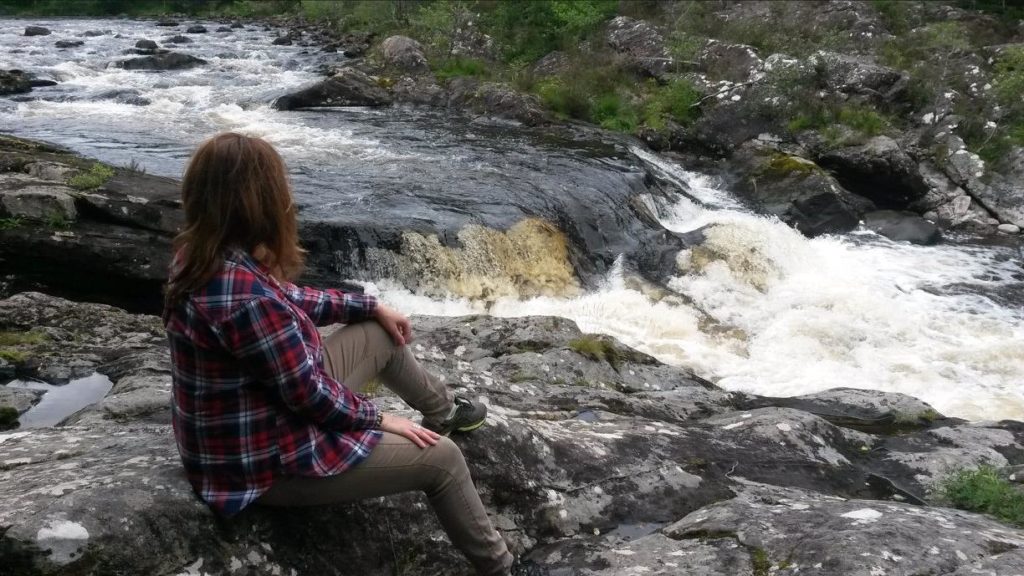 Mindful CV
Now I've completed the teacher training in Mindfulness Based Compassionate Living (MBCL), I'm excited to offer new compassion-based courses!
Laughter Yoga Leader Training, UnitedMind Laughter Yoga, April-May 2021, UK
MBCL Teacher Training, with Erik van den Brink, 20 Jan-10 March 2021
Mindfulness Based Compassionate Living course (MBCL), with Frits Koster and the Mindfulness Network, 8 Sep-8 Dec, 2020
5-day Silent Retreat, 'Mindfulness & Compassion', with Frits Koster, Marij Geurts, Jetty Heynekamp, 3-8 January 2020, NL
Heartfulness/Self-Compassion 6-week course, October 2019, Mindful Academy, Delft, NL
5-day Silent Retreat 'Wisdom & Compassion', with Bart van Melik, 8-12 July 2019, Stichting Inzichts Meditatie, NL
200-hour Yoga Therapy and Ayurveda Yoga Teacher Training, 6-23 April 2019, InHarmony, Malaga, Spain
MBSR Teacher Training, January-March 2019, Mindful Academy International, Alicante, Spain
MBSR, 8-week online course, October 2018, Palouse
Mindfulness Based Stress Reduction (MBSR), 8-week course, October 2018, Mindful Academy, Delft, Netherlands
Weekend Retreat 'Embodied Presence for Yoga Lovers' 14-15 April 2018, Netherlands
4-day Yoga & Music Retreat, 4-7 April 2017, Malaga Yoga Retreats
---